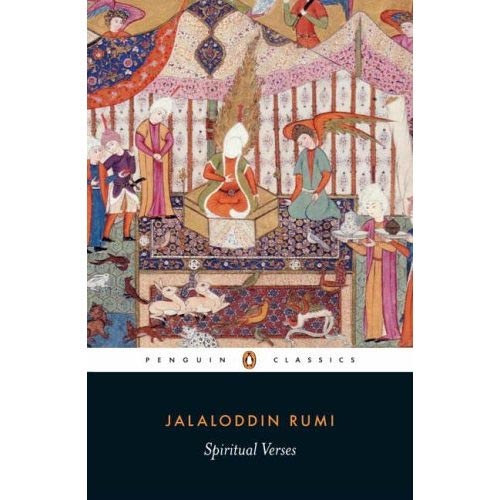 Rumi – Spiritual Verses
a new translation by Alan Williams, Penguin Classics 2006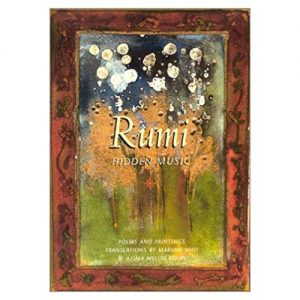 Rumi: The Hidden Music
by Maryam Mafi & Azima Melita Kolin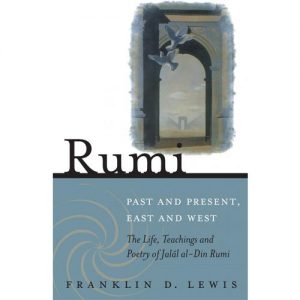 Rumi – Past and Present, East and West
by Franklin D. Lewis, Published 2000 Oneworld Publications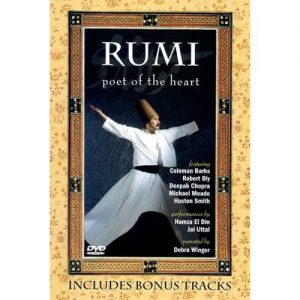 Rumi Poet of the Heart (1999)
Video VHS, Coleman Barks, Robert Bly, Deepak Chopra, et. al.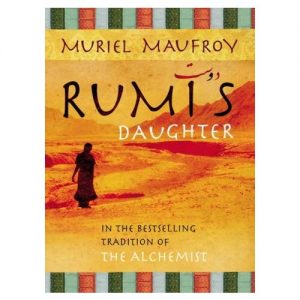 Rumi's Daughter
a new book by Muriel Maufroy, 244 pages, Rider 2004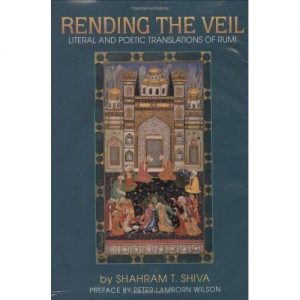 Rending the Veil
Literal and Poetic Translations of Rumi
Translator Shahram Shiva / Hardcover / Published1995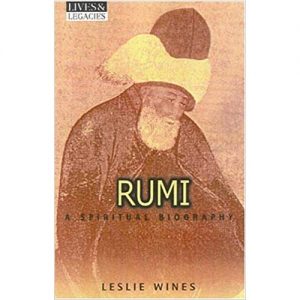 Rumi, A Spiritual Biography
(Lives &Legacies) by Leslie Wines, Barbara Ellis (Editor)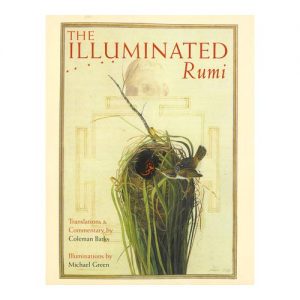 The Illuminated Rumi
Jalal Al-Din Rumi, et al / Hardcover / Published 1997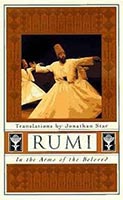 Rumi : In the Arms of the Beloved
Maulana Jalal Al-Din Rumi, Jonathan Star (Translator) / Hardcover / Published 1997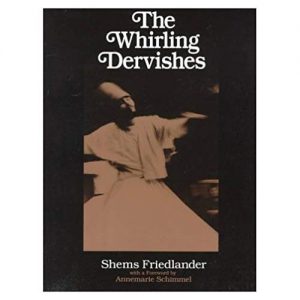 The Whirling Dervishes
Mevlana Jalalu'Ddin Rumi
Friedlander / Paperback / Published 1992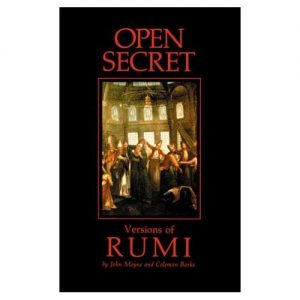 Open Secret
by Maulana Jalal Al-Din Rumi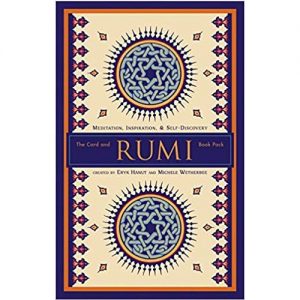 The Card and Rumi Book Pack : Meditation, Inspiration, & Self-Discovery the Rumi
Eryk Hanut, Michele Wetherbee, (April 2000) Journey Editions (VT)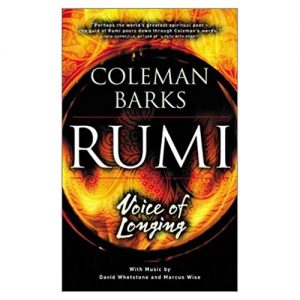 Rumi – Voice of Longing
Voice of Longing/Audio Cassette
Coleman Barks / Audio Cassette / Published 1994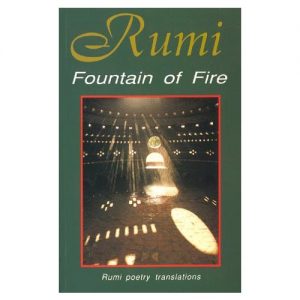 Khalili, Nader. Fountain of Fire
Los Angeles: Burning Gate, 1996.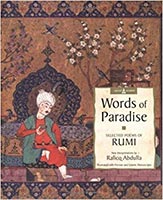 Words of Paradise:
Selected Poems by Rumi New Interpretation by Raficq Abdulla, 112 pages (March 2000)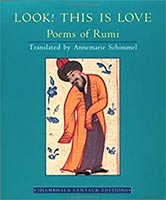 Look! This Is Love
Poems of Rumi (Shambhala Centaur Editions) Jalal Al-Din Rumi, Annemarie Schimmel / Paperback / Published 1996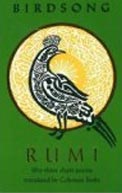 Birdsong
Fifty-Three Short Poems
Jelaluddin Rumi, Coleman Barks (Translator) Published 1993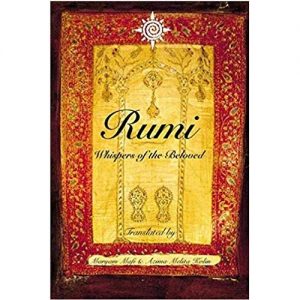 Rumi: Whispers of The Beloved
Author: Maryam Mafi & Azima Melita Kolin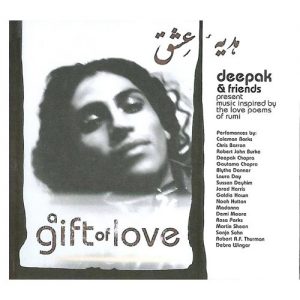 A Gift Of Love:
Deepak & Friends Present Music Inspired By The Love Poems Of Rumi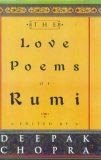 The Love Poems of Rumi
Deepak Chopra (Editor), Fereydoun Kia (Translator) Jalal Al-Din Rumi, et al Published 1998